Leadership is harder to demonstrate through an online portfolio than writing skill or design acumen.  There's no easy piece of evidence that could prove a skill like "inspiring team members" or "maintaining and communicating a cohesive vision."  But since I see creative direction as one of my most practiced and expert skills, I'll try to nonetheless provide a brief tour through some of my most important experiences with it.
---

Leadership Experience: TechSmart
Over the past six years, my "day job" has been the Creative Lead at a coding education company called TechSmart.  TechSmart builds coding courses for students in elementary through high school, with a focus on preparing them for professional pathways.  My primary responsibility there is to ensure that all the activities in the curriculum are as engaging and enjoyable as possible to students while still being world-class educational assets.  I also advocate for student creativity, help with marketing, and have a lead role with development of the curriculum.
As part of being Creative Lead, I have defined creative strategies for each age group and course type that we offer.  I have worked with artists and coders, managed direct reports, and mentored newer curriculum developers.  I've often been responsible for leading teams to create entire courses on tight deadlines.
Even though it's outside the games industry, TechSmart has been invaluable in helping me learn how to work with teams of other professionals as a creative leader.
---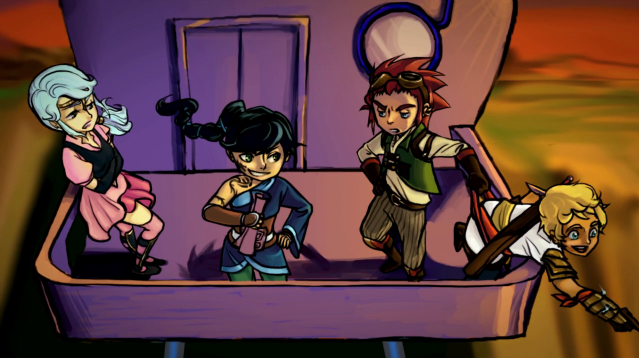 During the production of Quicksilver: Infinite Story, I led a team of writers for a year.  I led meetings to develop the initial fiction, and then acted as producer to set schedules and milestones.  I created a pipeline for interactive recombinant writing, worked with writers to develop appropriate tones for characters and world, and edited their work for consistency and clarity.
Through that experience, I learned that a Lead Writer doesn't actually get to do much writing.  I'm comfortable helping with any level of the narrative process, from Creative Director down to prose stylist.
---
Other Recommendations:
Though games like Astronaut: The Best and Alphabeats were made with small indie teams, I had a primary leadership role working with artists and musicians to direct a consistent vision.